Aspiring students may check these groups, which are created for sharing information about ongoing admission notices in various Psychology and Rehabilitation courses. There is a separate group for institutes approved by RCI and offering M Phil in Clinical Psychology course. However aspiring candidates are advised to refer to the official website of the respective institute for more details and validation. Information shared here is limited and may not be comprehensive and hence students are advised to keep track of intended institutes and courses individually.
Admissions Notices for M.Phil. Clinical Psychology – RCI Approved – click here
Admission notices for M Phil in Clinical Psychology at institutes approved by RCI can be tracked here. Rehabilitation Council of India (RCI) lays down policy parameters regarding various aspects of training and education in this field. Visit RCI's official website for latest updates and further information.
Check out the List of RCI's approved training institutes for M Phil in Clinical Psychology with their current status of academic year and intake per batch.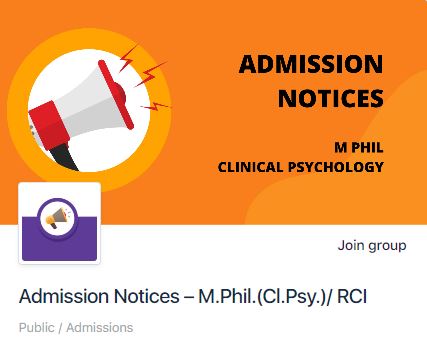 2. Admissions Notices for Other Psychology Courses – click here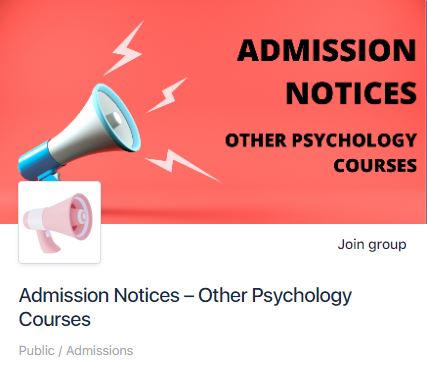 3. Admission Notices – Rehabilitation Psychology Courses – click here